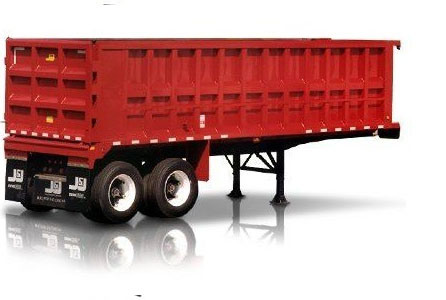 Demolition Trailer
With the construction sector increasingly becoming mechanized and demand rising, a demolition trailer has become essential equipment for demo teams. For many companies, though, it is neither economically feasible to invest in new machinery nor does their scale of operations require it. Those with limited budget often prefer buying used demolition trailers. It is possible to buy used trailers in bulk at a very good price if you have to deal with large-scale operations. Used equipment is generally purchased in auctions where various local and foreign models are available. It is advisable to go for a local dealer as it is convenient when repairs and replacement of parts have to be carried out.
Imported used trailers can actually cost more than new ones even if the country from where they are imported has a cheap manufacturing cost. An increasing demand for trailers indicates development of the construction and demolition industry. If supply of trailers is higher than demand, buyers will find themselves in an advantageous position wherein they can negotiate prices for bulk purchases. This fact has led to the rise of healthy competition amongst manufacturers, resulting in the production of innovative machines. As construction companies decide to replace old models, it can be expected that more used trailers become available for sale.
Custom Demolition Trailers
It is always possible to improvise and customize a demolition trailer according to specific needs. Alongside used trailers, it is also possible to buy used trucks and other vehicles for a demolition company fleet. Even for major demolition companies, it is not cost efficient to invest entirely in brand-new equipment all the time. Some minimize risks by investing in both new and used trailers and trucks. Someone operating on a small scale would always find it economical to go for used equipment. There are many banks that provide loans to buy heavy equipment for the demolition industry. You have to decide whether it's sensible to buy used trailers or buy a new demolition trailer with funding from a bank.

The JMH Demolition Demon Trailer is a great choice that can be customized to your needs. Built especially for demolition companies, this base unit model specs are listed in product details online. The trailer is offered in multiple axle and weight configurations, wheel choices and safety features. A great feature of this demolition trailer is its 'Four on the Floor Dumping' feature where the four rear wheels stay grounded when dumping. This adds to its stability making it more reliable than steel dump trailers that have just one axle grounded when dumping.
Options in Demo Trailers
You can find a demolition trailer with your preferred trailer gate feature. This includes a two way gate, standard dumping and an air gate for decreased drag in air flow. Demolition trailer options include the following types but they aren't limited to this list:
aluminum dump trailer
smooth side dump trailer
salvage dump trailers
heavy duty dump trailer
end dump trailer
framed aluminum dump trailer
frameless aluminum dump trailer