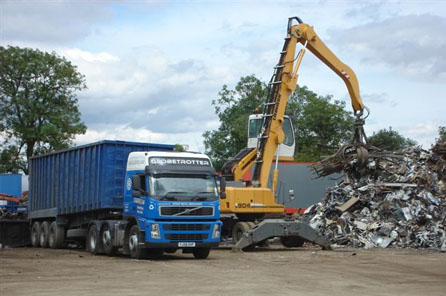 BM Demolition
Just North of Boston in Medford, Massachusetts, lies a full-service demolition company that is ready to offer you affordable rates on your demolition needs. BM Demolition has all of the equipment they need to perform any demolition project. They are fully licensed and insured to meet any and all requirements and laws in your county and State. BM Demolition is ready for any project whether it be a demolition project, remediation or even site prep work. This company is known for the strong attention to detail, high quality service and their commitment to the safety of employees and pedestrians.
Services by BM Demolition
Each demolition company provides their own set of services with some services being different than other local companies. Here is a look at what BM Demolition offers their customers in the Boston area:
Entire commercial building destruction.
Apartment buildings, office buildings, hotels, malls and schools.
Gutting of interior buildings.
Removal of debris.
The disposal of sheds.
Earth compacting.
Foreclosure clean outs.
Removal of boilers and furnaces.
Disassembling of old industrial equipment.
Fire and water damage.
Dumpster rentals.
State and federal projects.
Excavation and site preparation work.
Where They Started
A family owned business since 2008, BM Demolition's first demolition project was the destruction of a residential garage building. According to their website, they were finished at the job site within just five hours having swept the area and gotten everything disposed in dumpsters and carted away.

This company has grown in a relatively short period of time and they continue to grow as they expand their client base, develop their team of workers and remain dedicated to their core values while ensuring that every single job is done correctly to ensure the full satisfaction of all clients. BM has high hopes of exceeding expectations.
What You Can Expect from BM Demolition
The expectations of a demolition company will vary from one individual to the next, but you can expect the same from BM Demolition every single time.
Free proposals.
Projects completed on time as well as within budget.
Strong work ethics – meaning they'll be there every day they say they will be working hard and breaking a sweat!
Excellent and sound reputation.
National Demolition Association active members.
BMD's Number One Priority
Virtually every company will have a number one priority but that doesn't mean they will all be the same nor does it mean that it will be important and should even be their top priority within the business. However, BM Demolition's top priority is just where it should be with a demolition company – safety. BM is known to adhere strictly to any and all regulations of the state and towns that they perform work in. From the moment that clients meet with BM to the project completion, safety is of top concern. In fact, the company has several training courses in place including but not limited to:
First Aid/CPR
Hazard Communications
Heat Related Disorders
Electrical Awareness
Indoor Slips & Trips
Safety Lesson Plan
Work Area Prep