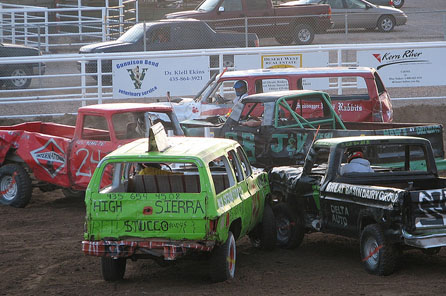 Delta Demolition
Delta Demolition Group, out of Newton Falls, Ohio, is a company that started with just a dream and a little equipment back in 2005 – a cutting torch and a Chevrolet truck, actually – when the trucking industry had seen a huge decline. The owners, Lee and Krystal Chaklos started a scrapping company that grew into a much larger company that's capable of demolishing super structures.
Services Provided by Delta Demolition Group
Delta Demolition Group is a company that specializes in the demolition of bridges, but are more than qualified to perform other super structure demolition projects such as plants, water towers, etc. Here is a closer look at what the company offers in terms of services:
Welding for fabrication – Sometimes in larger structures, welding for fabrication may be required so that the actual demolition project goes smoothly. Delta Demolition consists of a strong group of Aerial climbers that have been trained and are qualified to perform overhead projects such as a somewhat difficult job of placing a beam for the securing of counterweights to a straightforward job of hooking a simple.
Railroad tracks – Delta Demolition is known to have the proper equipment to execute a job such as the removal of railroad tracks.
Bridges – Whether you need a bride floated out to shore, a bridge dismantled on shore, a bridge dismantled above water or anything to do with a bridge demolition or repair, Delta Demolition can handle it with ease.
Torchmen – Delta has highly qualified and trained torchmen that can provide any type of cutting that you need from painless cuts in wide open spaces to the most complex cuts in the tiniest of places. Why
If you are looking for a demolition company that can provide the demolishing of a super structure while providing a strong work ethic, sincere commitment and complete dedication to your project then Delta Demolition Group is the phone call to make if you live in the Newton Falls area.
Delta Demolition in Chicago
Delta Demolition, founded in 1993, is operated by President Jeffrey Finucane. The company is the choice for many individuals looking for a demolition company in the area. If you have a structure that you need to have demolished as soon as possible then give Jeff a call at Delta Demolition. They'll come out and give you a free estimate. You can then give them a call when you are ready for the project to begin and they'll get started!

If you are within the Chicago, Illinois area, then Delta Demolition should definitely be a phone call away for your demolition needs although this company does not provide services for high end, super structures as Delta Demolition Group does.
Choosing Delta Demolition or Delta Demolition Group
Both companies are known for their professionalism, high quality of provided services, large number of satisfied customers and their highly qualified team of professionals that see that the job is done properly, safely, on time and to code. Depending on your location, either company comes highly recommended.