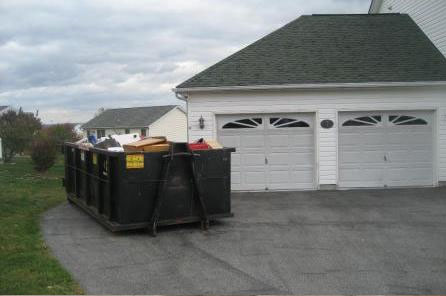 Discount Dumpsters
With any construction or demolition site you will have debris or leftover materials that are considered to be scrap and you'll need somewhere for all this to go. The best thing for most companies and contractors to do, is to rent a dumpster as it can hold a tremendous amount of material: this is where Discount Dumpsters comes in to help!
Recycling and Dumping
The company of Discount Dumpsters is known for a  number of things including their long-term price stability as well as being one of the fastest, most reliable and convenient dumpster rental companies throughout the Las Vegas area, but something that is more important to many individuals than those mentioned features is that they are environmentally conscious. Discount Dumpsters are well known for their recycling services and aren't afraid to let everyone know it including their clients as well as their competitors in the dumpster rental market.

Any material that cannot be recycled is sent to a class III landfill known as Western Elite, which has been engineered and designed to the highest quality of standards. It is by far one of the best landfills within the Las Vegas area.
Why Should You Get a Dumpster?
There are a number of reasons you should get a dumpster from Discount Dumpsters whether it be that you are doing a small renovation at your home or if you are doing a large demolition at a work site and need somewhere safe and efficient for the debris to be stored. As I've already said, dumpsters provide a safe and efficient place for any debris, leftover material, etc. to be stored until it can be hauled off at a later date, which is generally when the renovation or demolition has been completed. 
What's On Hand?
Discount Dumpsters offers several different construction dumpster rentals. They offer 15-yard, 30-yard and 40-yard dumpsters. The 15-yard dumpster measures 16 by 8 by 4 feet, the 30-yard dumpster measures 23 by 8 by 6 feet and the 40-yard dumpster measures 22 by 8 by 8 feet. Therefore, they have a variety to complement almost any size project.
Choosing Discount Dumpsters
So, why should you choose Discount Dumpsters as your dumpster rental company? It's a question anyone in their right mind would be asking when they are seeking to hire or rent services/products from a company. Here's why you should choose Discount Dumpsters:
Fast, Reliable Customer Service – Discount Dumpsters are well known for their quick and efficient customer service. In fact, the company strives to complete any and all customer services orders within just four business hours. Not only that but their customer service staff is incredibly helpful and polite, which helps to gain the trust and confidence of customers.
Environmentally Friendly – You don't find many companies that are willing to express how environmentally "hip" they are. This company goes far beyond that.
Long-term Price Stability – Due to their alliance with Western Elite, they can offer long-term price stability on all waste removal and disposal services offered.