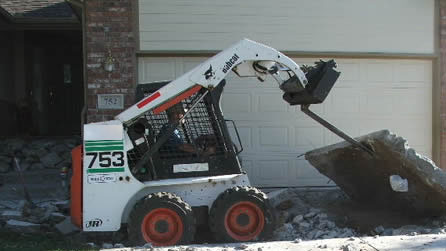 Massachusetts Removal
Massachusetts Removal is a company out of East Boston and they refer to themselves as "Mass Removal" In some cases, they're also known as Massachusetts Removal Management. With years of experience in the service industry, the company assists both residential and commercial clients who need professional demolition or removal services. The company has all the necessary licenses and is fully insured to provide these types of services. Massachusetts Removal is certified by the EPA – Environmental Protection Agency - as a lead-safe firm and are OSHA – Occupational Safety and Health Administration certified.
Massachusetts Removal Specializations
Every company has their own set of services that they specialize in – usually meaning that they have more knowledge and experience in this area of specific expertise. Mass Removal specializes in the following areas:
Removal services
Interior as well as exterior demolition
Winter services
Fire and water damage clean up
Excavation and site clearing
Concrete and asphalt destruction
Emergency services
Removal Services
Mass Removal is known to do all the hard work for you when it comes to getting rid of any junk or other materials around your property. Whether a building has just been demolished or if you just have a lot of non-hazardous stuff you'd like to get rid of, Mass Removal will come out, load it up, pick up after themselves, and leave the area spotless and haul it off to the appropriate disposal outlets. Mass Removal only disposed of debris at a DEP approved facility and are happy to haul of debris as a result of clean up from a small or large demolition project, new construction, small or large construction and remodeling construction.
Demolition Services and Estimates
Massachusetts Removal demolition company is a reliable, honest company that is respected throughout the Boston area. They provide absolutely free estimates (they will come to your property free of charge!) and are happy to explain any and all of the job details to you so that you can fully understand that will happen during the demolition project. You can take time to review the estimate and let the information that Mass Removal equipped you with sink in. Once you are ready, Mass Removal will be waiting for your call and will schedule the demolition at a convenient time.

Some of the specific demolitions services that Mass Removal offers for its customers are chimney demolition, fireplaces, sidewalks, driveways, floors, cabinets, swimming pool demolition, bathroom and kitchen tear-outs, fences, decks, patios, spa destruction, demolition of in-ground Jacuzzi, concrete and slab demolition and the demolition of any type of building that is similar to that of a house, garage or shed.

When looking for a demolition company, you should obtain various demolition estimates from several companies. If you can take a written estimate from a competitor, Mass Removal will beat their price – guaranteed – while getting your very own estimate from them for free, which is something that not all demolition companies do nowadays. What more could you ask for from a well known, well respected demolition company?