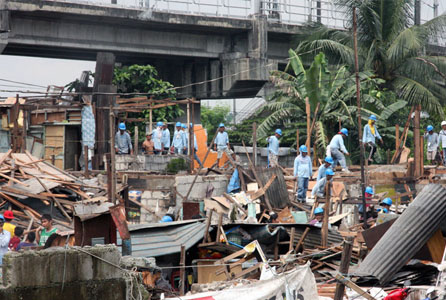 Demolition Crews
A demolition crew is the foundation of the demolition project. Without these people, nothing like the tearing down of walls, interiors, and other upholstery items such as cardboard walls and carpets. For the best type of services that demolitions crews can provide, you should not resort to hiring unlicensed and uninsured contractors for your demolition crew. No matter how controlled a demolition site can be, there is always a risk of unwanted accidents or injuries. Should you encounter an incident like this with uninsured and unlicensed demolition crews, it will be a heavy burden on your behalf as the expenses will be covered by you, the one who hired the demolition crew.
Safety Always Comes First
Whether the demolition project is in a suburban or urban environment, safety precautions should always be observed. Before choosing the team of demolition crews, you should be able to know which company has built its reputation of providing excellent demolition services in your area. The dangerous equipment being used at demolition sites are as follows:
Wrecking balls
Bulldozers
Excavators
Explosives
All of these should be guaranteed as being safe and effective, so as not to cause harm in or outside of the demolition site. Since there can be flying debris from demolition sites, your contractor should be able to guarantee you that they are equipped with the latest in safety equipment to prevent unwanted incidents to the crew and to the people surrounding the demolition site.
Reasonable Prices for Your Budget
While most demolition contractors usually charge 2 to 3 dollars per square foot, certain arrangements can be made if you are requiring demolition services in different areas or establishments. Before hiring a contractor, you should also consider the salvage materials that can be reused. While some contractors will not inform the client about this, there are quite a lot of materials from a demolition site that can be reused or sold for other consumers to re-purpose or reinvent. If the contractor informs you that he plans to salvage the reusable items from the demolition, then there should be arrangements and adjustments made regarding the fee to be paid for the demolition.
Help Save the Environment
In most cases, especially with establishments that are made with modern materials and parts, dismantling is done instead of demolition and excavation. The many interior and exterior architectural and design components can still be reused by the client, or can be sold to salvage yards where others can make good use of these items. This way, you have done your part in reducing the waste in the environment, and practiced being an advocate for the environment by reusing and recycling these materials. Before choosing the contractor and demolition crew, make sure to do your research on the different companies that provide these services, and find  out also whether or not they will be hauling out reusable materials for demolition salvage yards. It is wise to know these essential things in order to get your money's worth while being a green advocate as well.